Intensive Driving Courses in Peterborough
Free Re-test with courses over 30 Hours
We know all of the test routes in your area
Free Online Videos
And More...
About our Intensive Courses
We have multiple instructors providing intensive driving lessons in Peterborough. Between them they have numerous years experience teaching in the Peterborough area.
If you are looking for that pass certificate then we are the company for you. Our average pupil in Peterborough took considerably less hours than the national average with us and passed.
Pupils with no previous experience took around just 30 hours to pass from scratch. Compare that to the national average which is 47 hour plus 22 hours private practice and you can see why you will save money and time in the run with us!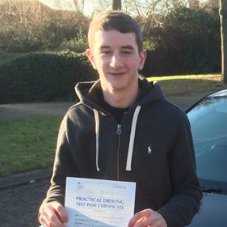 "
I had to pass fast for a job so I did my theory on my birthday and booked my test for 2 weeks after. No one would take me on, I literally called everywhere and if it wasn't for Swift I'd still be learning.
"
Brett Bullman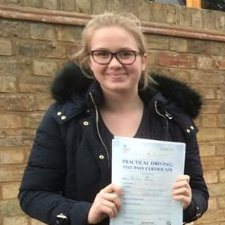 "
Swift were great I had to use them as my instructor went on holiday! I got really worried that no one could help but thankfully they could.
"
Amy Robinson
Swift Drive Peterborough, 30-31 Long Causeway Peterborough PE1 1XP

Monday-Friday: 7am-9pm
Saturday: 7am-8pm
Sunday: 7am-6pm