Intensive Driving Courses in Poole
Free Re-test with courses over 30 Hours
We know all of the test routes in your area
Free Online Videos
And More...
Our Intensive Courses in Poole
Swift instructors providing intensive driving lessons in Poole have years of experience in ensuring that pupils pass their practical test.
If you are looking for that first time pass then we are the company for you. Our average pupil in Poole took considerably fewer hours with us and passed.
Pupils who are complete beginners took around just 29 hours to pass from scratch. Compare that figure to the national average which is 47 hour plus 22 hours private practice and you can see why you will save money and time with us!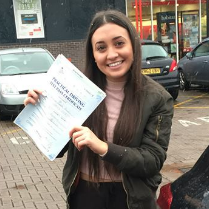 "
I loved every minute learning with my Swift instructor. I can't thank him enough, I booked a test while learning with another company thinking I'd only need a few hours then a test as I'd already had 35 hours, I hadn't even learnt all of the manoeuvres with my previous instructor or any of the test routes! Thank God I came to Swift.
"
Annalisa Paolucci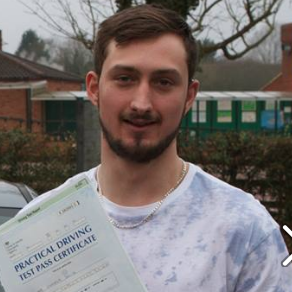 "
I had a lot of driving experience and every other company wanted to start me from scratch. I came to Swift they quickly assessed where I was at and then started my lessons from there so I didn't have to waste money learning things I already knew.
"
Connor Smith
Swift Drive Poole, 1 Kingland Rd Poole BH15 1SH

Monday-Friday: 7am-9pm
Saturday: 7am-8pm
Sunday: 7am-6pm