Intensive Driving Courses in Rugby
Free Re-test with courses over 30 Hours
We know all of the test routes in your area
Free Online Videos
And More...
About Our Intensive Courses
Here at Swift Drive Rugby our speciality is in covering short notice tests and intensive driving lessons in Rugby.
There is a fantastic variety of courses to choose from, so you can be assured we have something to suit you. Even if you don't see it on our site give us a call on 01908 533 256 and explain your situation to one of our friendly office team and we'll do what we can for you!
We can help you to become that confident driver you need to be to breeze through your practical driving test!
Give our office a call today, so we can ensure your in the best situation possible come test day.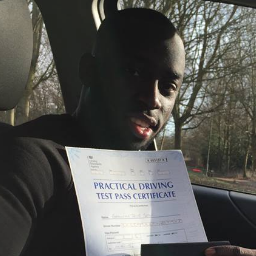 "
Swift were great, exactly what they said on the tin I called up got lessons and they took me to the test a few days later.
"
Godwin Sosi

"
I thoroughly enjoyed my experience with Swift Drive. Without them I would be in a right pickle: my old instructor went jetting off to Spain on the week of my test so I had to get someone at really short notice!
"
Hannah Lyttle
Swift Drive Rugby, 6 North St Rugby CV21 2AB

Monday-Friday: 7am-9pm
Saturday: 7am-8pm
Sunday: 7am-6pm