Intensive Driving Courses in St Albans
Free Re-test with courses over 30 Hours
We know all of the test routes in your area
Free Online Videos
And More...
About our Intensive Courses
Swift Drive instructors have been providing intensive driving lessons in St Albans for over 8 years and have more experience in their wheelhouse than most. This is to ensure that pupils are in the best possible position to pass their practical come test day.
Complete beginners, only took on average around 27-30 hours with Swift Drive to pass their driving test and when you compare that to the 47 hours PLUS 22 hours of private practice for the national average, you can understand why Swift Drive will save you considerable amount of time and money in the long run.
Give us a call today and one of our professional bookings co-ordinators will be able to recommend a course that is suitable to you!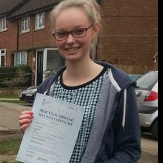 "
I don't know what to say really. I had to pass quickly as I was going back to university in a couple of weeks and everywhere told me that there was a 6-8 week wait. I came to Swift they booked me in for the following day and I sat my test 2 weeks later. Speechless!
"
Ashleigh Wright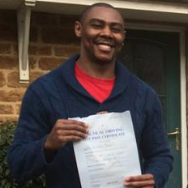 "
What Swift did for me was nothing short of a miracle. I had been learning with another company for the best part of a year and my old instructor kept telling me that I wasn't ready and that I needed to push my test back and listening to the "professional" I did. I took over 50 hours worth of training with my previous instructor and just had enough. I booked a test and set out to find another instructor to prepare me for it. I read all the great testimonials on the swift site and knew this was the place for me and now hopefully this testimonial can be uploaded to their site. I had 6 hours with Swift and they took me to test! Great driving school!
"
Steve Merugi
Swift Drive St Albans, 36 Chequer St St Albans AL1 3YQ

Monday-Friday: 7am-9pm
Saturday: 7am-8pm
Sunday: 7am-6pm