Intensive Driving Courses in St Ives
Free Re-test with courses over 30 Hours
We know all of the test routes in your area
Free Online Videos
And More...
About our Intensive Courses
At Swift Drive St Ives we tailor all our courses to suit you. We provide last minute intensive courses ranging from simply covering the test to 30 hours depending on how soon your test is and how many hours you need.
You can be assured that at Swift Drive you will be provided with a local, fully qualified ADI and that we will handle your individual  situation with the utmost professionalism to assign you a driving instructor that will suit your learning style.
Give one of our office team a call today to find out some more information…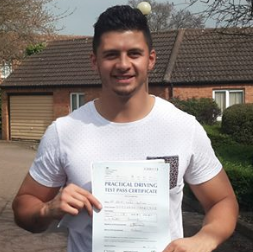 "
I needed to pass my test as I was going to America for a scholarship to play football. A mate of mine learned with Swift and passed his test 2 weeks later so it was a no brainer for me to give them a call and now I'm the one recommending my friends to Swift when I get a chance to speak to them due to the different time zones...
"
Brett Dorland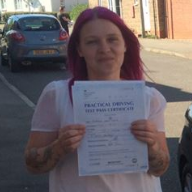 "
Where to start... I did lessons and the instructor kept shouting at me and all this did was shatter my confidence so the thought of my test in 2 weeks made me feel sick. I came to Swift and their instructor was so patient and friendly. He managed to rebuild my confidence in 2 weeks after it has taken some serious blows from my old instructor for almost 6 months!
"
Steph Trevis
Swift Drive St Ives, 12 Fore St Saint Ives TR26 1AB

Monday-Friday: 7am-9pm
Saturday: 7am-8pm
Sunday: 7am-6pm