Intensive Driving Courses in Staines
Free Re-test with courses over 30 Hours
We know all of the test routes in your area
Free Online Videos
And More...
About our Intensive Courses
We have numerous instructors providing intensive driving lessons in Staines. Between them they have over 30 years experience teaching in this specific area.
If you are looking for that first time pass then we are the company for you. We pride ourselves in only offering lessons delivered by fully qualified driving instructors who are local to the area they teach in.
Pupils with no previous experience took just 27 hours on average to pass from scratch with us in Staines. Compare that to other companies and the national average of 47 hours with 22 hours private practice and you can see why you will save important time and money if you choose us!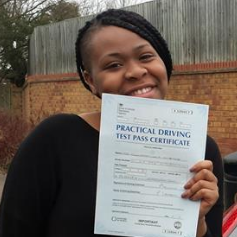 "
What can I say Swift gave me everything that they said they would. Theory training, a theory test and a fast pass for my practical test. I really could not ask for any more of them, I'd recommend them to anyone...
"
Dami Olafimiham
Swift Drive Staines, South St Staines TW18 4PJ

Monday-Friday: 7am-9pm
Saturday: 7am-8pm
Sunday: 7am-6pm