Intensive Driving Courses in Sunderland
Free Re-test with courses over 30 Hours
We know all of the test routes in your area
Free Online Videos
And More...
About our Intensive Courses
Swift Sunderland only supply qualified driving instructors to pupils, as we believe that you should have to best quality tuition available.
Passing quickly and first time is what the majority of learners want out of their driving lessons and the best way to do this is to book an intensive driving course. Luckily here at Swift we are experts in providing intensive lessons to help you get passed in the shortest time possible.
We can also cover your short notice tests where other companies will simply just laugh and tell you that they can't help you. So no matter what your situation give us a call and one of our advisors will give you more information on how we are able to help you.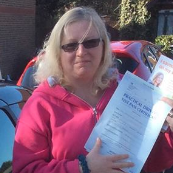 "
Unlike students I really didn't have time to learn to drive during the day and when I spoke to instructors they only worked until 6pm which is when I got home from work it was a joke. Because of this I decided to undertake an intensive course and just get some time off work. I wanted to give myself the best possible chance of passing as I couldn't get any more time off to resit a test. That's why I came to Swift I saw their reviews and knew instantly they were the company for me! And I'm please to report that I was right I came aboard had an intensive course and passed the test all before I had to go back to work!
"
Sally Mockford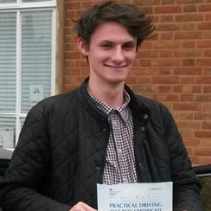 "
I just had to pass before I went to university otherwise I knew I'd never get it done. I knew I was cutting it tight so I came to Swift and they organised everything for me from theory training to practical test. Awesome driving school no one could have done more to ensure that I passed!
"
Declan Slinn
Swift Drive Sunderland, 314-315 High St W Sunderland SR1 3ET

Monday-Friday: 7am-9pm
Saturday: 7am-8pm
Sunday: 7am-6pm