Intensive Driving Courses in Sutton Coldfield
Free Re-test with courses over 30 Hours
We know all of the test routes in your area
Free Online Videos
And More...
About our Intensive Courses
At SwiftDrive our instructors providing intensive driving lessons in Sutton Coldfield know what it takes to get you through your practical test. We've all been in your shoes, longing to pass the test so you can get your freedom of being able to drive anywhere.
Our main goal is to get you passed your driving test so you can enjoy this freedom of being on the roads, safely but as soon as your ready! We don't waste your time practicing things you can already do we find the weak spots in your driving and focus on making them better.
All of our instructors are patient and friendly but have the motivation to push you through those lessons so that they can help you achieve your goals and pass fast! If you want to find out more give us a call and see how we can help you.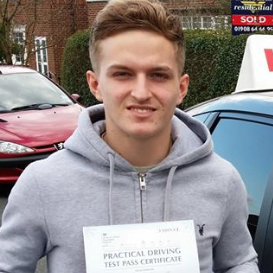 "
Swift were great I came to them as my test was in 3 days time and my instructors wife fell ill. They understood that I was test ready and gave me a few lessons to get used to the new car before I sat my test. I passed but without them I would of had to postpone it and the test wait in my area is 8 weeks!
"
Dominic Palmiero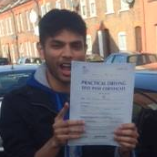 "
In my family we have a small competition to see how long it takes from your 17th birthday until you pass and now it's me at the top of that leaderboard I had my theory booked for my birthday and my first lesson with Swift booked the day after. Now I can tell people truthfully that I passed my practical test just less than 3 weeks (20 days) after my birthday!
"
Ruhel Khamb
Swift Drive Sutton Coldfield, 210a Parade Sutton Coldfield B72 1PA

Monday-Friday: 7am-9pm
Saturday: 7am-8pm
Sunday: 7am-6pm