Intensive Driving Courses in Swindon
Free Re-test with courses over 30 Hours
We know all of the test routes in your area
Free Online Videos
And More...
About our Intensive Courses
Swift Swindon offer a variety of courses to choose from. With over a 90% chance of passing first time when you choose a 30 hour course or more, it would be foolish to go anywhere else. We are that confident we can get you through your first test that we will even pay for your second test if you take 30 or more hours of tuition with our company!
Our instructors in Swindon have extensive knowledge of the test routes surrounding the driving test centre as they are local to the area and have lived there for many years. Our instructor are ready to help you succeed if you're willing to take the leap of faith and come on board with our company.
Give us a call today or look through our website to choose the right course for you.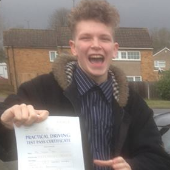 "
So my mates have been learning for months and I made the joke what if I just turn 17 and I pass before all of you. This got me thinking and I wondered whether it was possible. So I booked my theory test straight away and when I passed I came to Swift and they put me through one of their 30 hour courses it was done in a matter of days and sure enough a few weeks after I had made the joke I had passed!
"
Dylan May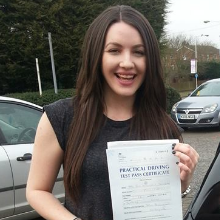 "
Swift were excellent, I don't know anyone who passed in a shorter period of time than me. My parents were amazed when I came home with my pass certificate as it was only a few weeks after my lessons had started. My mum said it couldn't be done when I first started with Swift but together with my instructor we proved her wrong.
"
Rosie Saunders
Swift Drive Swindon, 3 Regent St Swindon SN1 1JH

Monday-Friday: 7am-9pm
Saturday: 7am-8pm
Sunday: 7am-6pm