Intensive Driving Courses in Warwick
Free Re-test with courses over 30 Hours
We know all of the test routes in your area
Free Online Videos
And More...
About our Intensive Courses
Swift Drive cover short notice tests and provide intensive driving lessons with a variety of options to choose from in the Warwick area.
Because there's so much choice you can be assured we have something to suit you to enable you pass that test first time. We're that confident that you'll pass with us if you take a 30 hour course or more that we'll even give you the guarantee of paying for your second test if you fail the first. Give us a call on 01908 533 256 explain your situation to one of our bookings co-ordinators to ensure you get the professional advice you need to be able to intelligently pick the course that is right for you!
We want to help you pass your practical driving test to give you freedom of being behind the wheel!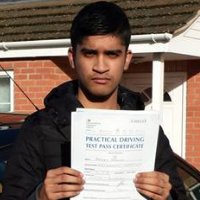 "
I could drive but every other company I called wanted to start me from scratch. With swift I did the assessment day with a further 6 hours of tuition and I managed to pass just 4 days after initially booking in! I saved so much money coming to Swift as I got the lessons done unlike everyone I knew who's lessons seemed to go on for months!
"
Faiyaz Chandu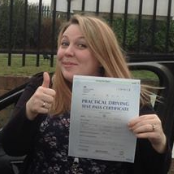 "
My dad laughed when I showed him the Swift website, but I had the last laugh when I passed my test 3 weeks later after having 30 hours of tuition. My instructor was great I only had certain days off work and because I worked so far away but the time I'd commuted there was just no time for lessons. Luckily on my days off my instructor managed to supply lots of hours to help me pass he cancellation test I had booked! Without Swift I'd probably still be learning now!
"
Natalie Peacock
Swift Drive Warwick, 16 Smith St Warwick CV34 4HS

Monday-Friday: 7am-9pm
Saturday: 7am-8pm
Sunday: 7am-6pm