Intensive Driving Courses in Wellingborough
Free Re-test with courses over 30 Hours
We know all of the test routes in your area
Free Online Videos
And More...
About our Intensive Courses
Here in Wellingborough, Swift Drive instructors know the test routes like the back of their hands as they've been teaching in the area for years! By only offering experienced fully qualified instructors we can guarantee that you're in safe hand with us.
We specialise in intensive courses and covering short notice tests, so if you have a test coming up that you need covering – simply give us a call today. Our average pupil here at Swift Wellingborough takes just over 25 hours from a complete beginner to pass their first time around. The figures are proof that we not only save you time, but money as well!
Give us a call today and ask any questions no matter how silly and insignificant you think they are and we will strive to provide you with the best answer possible.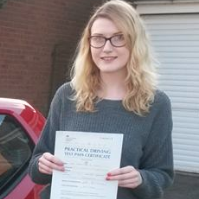 "
My friends laughed when they heard how much I was paying for driving lessons. They all went with big companies offering great starter offers like 10 lessons for £99 but what they didn't realise is that those lessons were a complete waste of time. I know some of then who only started driving after having 3 hours of lessons. I experienced nothing like that with Swift the instructor went through the basic controls with me for 10 minutes at the start of the lessons and from then on it was driving all the time. I did 30 hours with Swift to ensure that if I did fail (which is what everyone was expecting me to do), I'd get my retest free. However the retest was not required not only did I pass but I only got 1 minor an almost perfect drive the examiner said! Now I'm behind the wheel of my own car and it feels great! Thanks Swift
"
Megan Tucker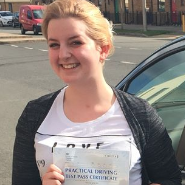 "
I knew my old instructor had poor organisation skills but I never thought for one minute that just because it was summer and he had to take advantage of all the extra work available that I would get at least one a week! After I could't get myself a lesson booked after 2 weeks I decided to call it quits and go to Swift. In the time that it would have taken me to get a lesson with old instructor Swift had me sitting my practical test. Honestly after the fantastic service I received I wouldn't recommend any other driving school.
"
Jasmine Roberts
Swift Drive Wellingborough, 5 Midland Rd Wellingborough NN8 1HE

Monday-Friday: 7am-9pm
Saturday: 7am-8pm
Sunday: 7am-6pm