Intensive Driving Courses in Welwyn Garden City
Free Re-test with courses over 30 Hours
We know all of the test routes in your area
Free Online Videos
And More...
About our Intensive Courses
In Welwyn Garden City, here at Swift Drive we have numerous driving instructors who are able to provide you with a variety of intensive courses or cover your last minute test all while giving you top quality driving tuition.
All of our instructors are fully qualified, we don't take on any potential driving instructors and all our instructors have a great deal of experience when it comes to teaching people how to drive. Our variety of courses range from 10 to 30 hour, and we're that confident in our instructors that if you book over 30 hours with our company we will pay for your second test if you fail the first.
Give us a call today, and you can talk to one of our Swift approved booking co-ordinators to discuss the best action plan for you!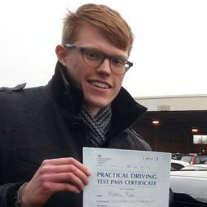 "
I just wanted to pass fast. I saved up for years for my first car and bought it before I was even 17. Every day it sat there unused I knew I just had to pass my test otherwise I'd end up just taking it for a spin on a provisional license. I came to Swift and they sorted the whole lot for me from the theory training to the theory test to lessons and finally the all important practical test. I definitely couldn't have done it so quickly without them!
"
Matthew Lee

"
I spent ages doing the same things with my old instructor. I never felt like I had made any progress so I decided to switch. I came to Swift and the instructor quickly assessed my strengths and weaknesses and then he set about helping me improve in the areas that were necessary. I could feel I'd taken steps forward after every lessons with him. I can't thank my instructor enough what he did for me was nothing short of a miracle, the old instructor said it would take 3 months before I'd be test ready and the Swift instructor had me ready in 3 weeks!
"
Jason Gibson
Swift Drive Welwyn Garden City, 3 Bridge Rd Welwyn Garden City AL8 6UN

Monday-Friday: 7am-9pm
Saturday: 7am-8pm
Sunday: 7am-6pm