Intensive Driving Courses in Wolverhampton
Free Re-test with courses over 30 Hours
We know all of the test routes in your area
Free Online Videos
And More...
About our Intensive Courses
At Swift Drive Wolverhampton we specialise in covering short notice tests and providing intensive driving lessons in Wolverhampton.
All of our instructors in the area have a wealth of experience in helping pupils through their driving test first time. One thing we can tell you for certain is that your fully qualified instructor will know the test routes for Wolverhampton which believe it or not many companies offering intensive driving courses in the area don't!
Give us a call today, explain your circumstances and one of our expert bookings co-ordinators can advise the best course type to suit you.

"
I learned really late in life and due to work commitments I could not do normal lessons. I browsed all the driving schools in the area to see which one was the best and Swift was definitely the stand out company for me. I am now pleased to confirm that Swift are excellent and I would recommend them to anyone!
"
Jose Sabathe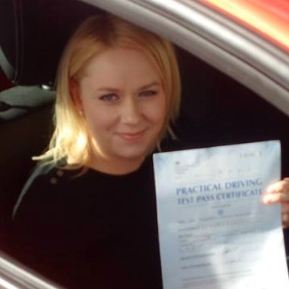 "
I have recommended everyone I know to Swift. They covered my test at really short notice and I don't have the words to describe how grateful I am to them for helping me pass first time. Before I came to them I was so sure I'd fail I hadn't even done all the manoeuvres with my previous instructor and there was just over a week until my test and I had been learning for months. Swift turned up and got my up to speed with where I needed to be and without them who knows how many times I would have to have paid £60 to rebook my test.
"
Magdeline Kovacic
Swift Drive Wolverhampton, 91 Darlington St Wolverhampton WV1 4EX

Monday-Friday: 7am-9pm
Saturday: 7am-8pm
Sunday: 7am-6pm