There are more than a million practical driving tests taken every year in the UK. Unfortunately, more than half of that figure ends up failing due to silly mistakes and misguided advice. However, here at Swift Drive, we recognise a number of the driving test fails and how they occur.
If you want to pass your driving test successfully, and avoid the common mistakes, then the best way to do it is through an intensive driving course.
What Is a Driving Test Fail?
The purpose of a driving test is to examine your ability to drive safely, under instruction. However, unless you complete manoeuvres in a particular way, you're destined to fail.
As well as bragging rights, you're also going to save yourself a lot of money on driving tests by passing first time. Just take a look at this infographic from driveJohnson's that displays the costs of learning to drive.
Pupils taking their driving lessons in Norwich tend to fail their tests because of the following faults:
Poor Observations
Incorrectly Performing Manoeuvres
No Use of Mirrors
Poor Judgement and Moving Away Safely
Incorrect or No use of Signals
Make Sure You Observe Your Surroundings:
We cannot stress this enough. Before you start moving, changing gear, adjusting your road position or anything that may cause another driver to alter their position, make sure that you check and double check your positioning and how your actions are going to impact what's around you.
During an intensive driving course, your driving instructor will reiterate the importance of checking your surrounding before you do anything. Of course, there will be times that you make a slight mistake – at the end of the day, you're learning to drive, these things are going to happen so don't stress too much.
Pupils tend to fail with their observations when:
Approaching a junction
Waiting at junctions
Changing direction
Beginning a new manoeuvre
Practice Your Manoeuvres Whenever You Can:
Driving manoeuvres are a significant part of learning to drive and passing your test. Unfortunately, many pupils fail here; mainly with the bay parking manoeuvre.
Here are the common reasons for getting this so wrong:
Poor control
Approaching too fast
Failing to observe your surroundings
Not finishing the manoeuvre by securing the car
If you have booked driving lessons in Wakefield or Dewsbury, then you have some of the best driving instructors in the UK at your disposal.
If you're not comfortable with a specific manoeuvre, ask your instructor if you can cover it on your next lesson. After all – you're paying them, you're in control.
No matter what the manoeuvre is, make sure that you keep the vehicle speed to a minimum and maintain constant control. Remember to check what's around you – if you're bay parking in a supermarket car park, you never know what is around you.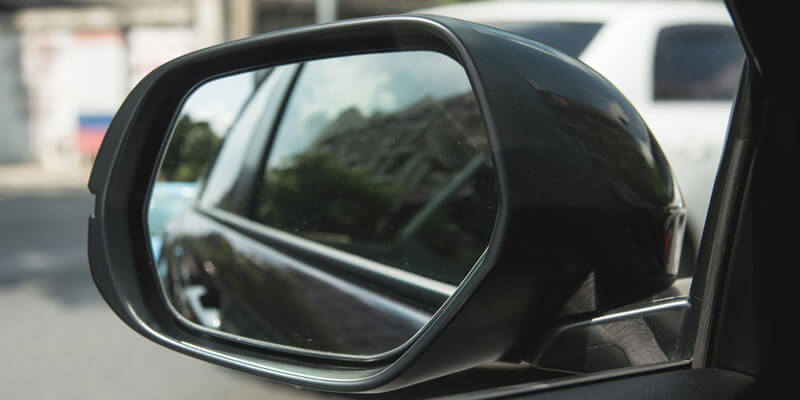 Always Use Your Mirrors:
Let's get straight to it. During your driving test, your examiner will expect you to check your mirrors regularly. You should be checking your mirrors before you:
Start signalling
Change your road position
Change the speed of your vehicle
If you want to change lanes and need to move left or right, check your centre (rear-view) mirror, followed by the left or right mirror. You need to maintain safety, even when you need to stop suddenly.
As well as braking quickly, check your rear-view mirror to see how your actions will affect the driver behind.
Anything you do could potentially have a knock on effect.
Moving Away Correctly and Judging Distances:
One of the first things you're going to do when you take your driving test is move the car out of the test centre so make sure that its done right and puts you in good stead for the remainder of the test.
Your test examiner will fail if you do the following before moving:
Failing to check what is in front or behind you
Incorrect balancing of the clutch and accelerator
Not signalling your change of direction or intentions
Always remember to check your blind spot before moving too. Your instructor will teach you how to do this in the early stages of your intensive courses with Swift Drive. All you need to do is turn your head to the left or right to check the blind observation area over your shoulders.
Maintain Correct Use of Your Signals:
After you pass your driving test, you'll notice that not many drivers use their signals correctly on the road. You'll notice that drivers tend to apply their signal either too late or not at all – make sure you get it right.
Here are a few useful tips for using signals correctly:
Use your signals in good time to allow other drivers to know your intentions
Avoid giving confusion signals
Remember, during your test the examiner is looking at every aspect of your driving. You need to make sure that you get things right in order to pass.
These are the most common examples of driving test fails because of poor signalling:
Not signalling before you pull up when there is traffic close to you
Leaving a signal on when driving past a minor side road
Flashing or waving other pedestrians to cross at junctions when it isn't safe
Consistently not signalling when leaving a roundabout
Signalling when you pass multiple parked vehicles